Chennai Born Confused Softie
Chennai Ambi's Musings...
Saturday, February 18, 2006
Silence for 5 days
Had my tonsilitis operation and i am muted for 5 days... still 3 days remain
can you believe it.. i am not talking for 5 days!!
:: scribbled by Prashanth at 2/18/2006 04:00:00 PM
(3) Comments
|
Link this post
|
|
Wednesday, February 15, 2006
Still Single !!!
For those who were still single and Lonely yesterday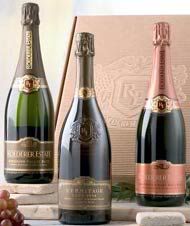 HAPPY INDEPENDENCE DAY !!!
:LOL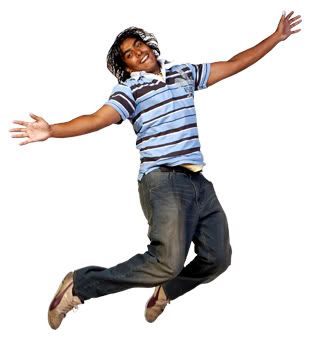 :: scribbled by Prashanth at 2/15/2006 11:05:00 AM
(1) Comments
|
Link this post
|
|
Monday, February 13, 2006
My shilpa
With valentine day s round the corner -- this is my idea of a story...

for a change i am the hero and u can t believe it..well,read it when u find time..

Son, today I ll tell you a story. It s a story close to my own heart. I do hope it will show you the right path. Saying this, the 50-odd-year-old gentleman moved from the seat he was occupying, to the huge bay window overlooking the lush greenery of Coimabatore. A faraway look crept into his eyes.

Some thirty years ago, there was as boy your age. We will just call him our hero . I knew him as I know my own flesh and blood. Talented and carefree, he lived each day as it came. Planning for the future was absurd, according to him. Academics were the last thing on his mind. The only reason you could usually find him in the library of the Coimbatore Institute of Technology (CIT) was his passion for books. The other place you would spot him in was the lush lawn in front of his hostel. He could spend hours talking to a spellbound audience – after all, he wasn t the best debater and orator in Coimbatore for nothing.

Life ambled along at a leisurely pace for an entire year. Then Cupid struck. It was her dark, curious eyes that stopped him in his tracks. She was looking for something. She went up to the librarian. As she looked up, a beam of sunlight fell on her face, creating a halo around her. The soft beam played on her lustrous black hair, twinkled for a flash and disappeared in her deep dark eyes, gently kissed her lovely lips and flirted with her ivory cheeks Is Erich Segal s Love Story out? I can t find it.
The librarian replied, It s due back today. Check later.

Love Story? Why! That s why I came here in the first place – to return this! our hero thought. And the book passed hands, as did a grateful smile from her to him.

Our hero, smitten as he was, found out all about this girl. Alas! She was the brightest student in the college! How would an average student approach a girl who already had a reputation for being interested in nothing but her books? To compound matters, she was in a different course.

Days passed into weeks, months and years. Our hero desperately tried to match her in academics, but to no avail. Success came so easily to her, but always seemed to elude him. Two years passed swiftly by. Our hero, slowly and silently, fell madly in love. The sylvan avenues of CIT stopped being just roads. They became the paths to his dream – a dream that always revealed itself to him, but never came within hid grasp. Our hero waited for her to return every book to the library so that he could touch it, leaf through it before anyone else did. It helped that she had exactly the same reading tastes as him.
At the end of another two years, our hero realized that he had to do something. Hers was a three-year course and she would soon be leaving college. His was a four-year course - he still had another year to go.

So he mustered up all his courage and told her the condition of his heart. She merely remarked that if he wanted to marry her, he d have to ask her parents.

Ah! our hero thought, There s the perfect girl to take home to mother. She graduated and left the college, but not before he had extracted from her a promise to keep in touch.

A regular correspondence soon blossomed into a strong bond. Our hero was still out to impress her. He worked very hard. He had just one objective and he intended to achieve it. His happiness knew no bounds when she joined CIT for her masters degree. But life is not always fair – and she moved to another, better college.

One day our hero invited her to see his computer project – a piece of work that had created waves at even international symposiums and won him innumerable awards. He had no hopes of her actually coming – she lived too far away, and in any case, why would she be interested in some computer project? But come she did. And much as his heart was a-flutter, so was his software, which stubbornly refused to work.

That s not the way it happens in movies, he thought ruefully. But neither did movies have such a lovely guest – who extricated our hero from his chagrin by her charm and graciousness.

Time went by and our hero didn t know what to do, or what to think. At times, it seemed that she was so close – she was his own, they were destined to be together. At others, she seemed so distant, so aloof that he wondered whether he wasn t just chasing a chimera. His tortured mind sought rest and refuge, but what could his heart do when the refuge it sought was the very cause of his misery? The cause and the cure were one – and where one began and the other ended, he couldn t tell.
The only place he found peace in was the beautiful Krishna temple in Coimbatore. The pristine white marble structure against a lush backdrop of myriad hues of green was his sanctuary. Krishna s idol was his mentor and friend. Our hero always conversed with him – sometimes for hours together. Whether he was happy or sad, our hero never failed to tell the Lord. In the thousand lamps lit for the Lord, he saw her face – as he had first seen it in the library, and it gave him strength to persevere.

Soon he finished his studies and got a great job in Bangalore. He asked for her hand again – and got the same response this time too. However, this time, she did tell him that he was one of her two best male friends. This bittersweet news gave him both pleasure and anxiety. Who was this other friend? Now our hero had to prove himself better than this other friend.
He worked and worked, inspired by the thousand lamps at Krishna s feet, and by the thousand images of that one face that he loved so dearly. Finally, he cleared the country s toughest examination and took admission in the best management institute in the country – Indian Institute of Management, Ahmedabad. Two years later he had a job to die for. He was everything that anyone could ask for in a son - in – law.

So this time our hero went straight to the girl s parents. They agreed.

Within a week, they were engaged. At the engagement our hero asked our heroine, Where is your other best friend ? she replied, He never existed – but had I told you that, would you have worked this hard?
And then, our hero knew he had always been right in his choice.

Son, I m only trying to tell you that anything worth having will not come easy. If you love her, you ll have to win her – otherwise you won t be Able to cherish her.

Yes dad you re right. Thanks a ton. Saying this he got up, a light of determination shining in his eyes and left.
Honey, where did Prateek go? It s time for lunch now. Both of you are just the same – father and son are never on time, upbraided the gentle 50-odd-year-old lady.

As she walked towards her husband of 27 years, the sunlight fell on her face, creating a halo around her. The soft beam played on her salt-and-pepper hair, twinkled for a flash, and disappeared in her deep dark eyes, gently kissed her lovely lips, and flirted with the very slight wrinkles on her ivory cheeks.

Sweetheart, I was just telling our son our love story. Let s prepare to welcome another beautiful young bride to our home. Then, taking his wife in his arms he said, But I m sure she s not as beautiful as you are.
Don t be so sure, after all – he s your son!
:: scribbled by Prashanth at 2/13/2006 12:22:00 AM
(7) Comments
|
Link this post
|
|
Friday, February 10, 2006
Prashanthin thattuvam
CALENDARla DATE Kizhikarthu Mukkiyam illa..

Antha DATEla NEEEEEEE ennatha KIZHICHANRATHU thaaan Mukkiyam...

ithu eppadi irukku..
:: scribbled by Prashanth at 2/10/2006 06:57:00 PM
(4) Comments
|
Link this post
|
|
Wednesday, February 08, 2006
Chinna pasanga(Kids)..antics..so chweet..
My grandma's place is a hotbed for the desi dennis the menaces. there are close to 5 kids below age 3 and ellam semma vaal pasangaa.. ( mischievious kids)

today i had to go and give some eatables to my grandma and seeing my helmet and fruit boy like looks the vaal pasanga decided to play their antics on me. the kids surrounded me and called uncle..(enna, uncleaa...hello naan innum chinna payyan thaan..annannu koopturkalame..)(could have called me as "Anna"-brother in tamil)

seri , i was caught unawares...

the kids asked me
"Uncle what is this??"
"Ohh.. kids are getting damn inquisitive.. this is a helmet.."
seeing their inquisitiveness i decided to indulge them a bit and put on the helmet on their head..as soon as i removed the helmet from one kid's head the other's cried in chorus.." Uncle, Uncle..enakku.."

okes... i put the helmet in all their heads and as i was about to take it off and leave the vaal payyan on whose head it was took off for a sprint and shouted

"Uncle , enna pudingaa paakalaam" -- try to catch me if you can..

the kid was just 3 so i thought it would be very easy to catch them, but the kid was a reincarnation of maurice green. ran all round the flat and my grandma's flat periphery is also very narrow so i could not really catch him.. it took me 10 minutes before i finally caught up with him huffing and panting...

I had to be in college in the next 1/2 an hour and as i was about to remove the helmet the vaal payyan throws some tantrums and starts crying..now what do i do..i tell him i will come after half an hour and give him the helmet for life..

the intelligent kid stops crying and now asks where you are going?

i reply college

How do you goto college??

"In my bike"

then i want a ride and he immediately goes to my bike and sits on top of it..

whoosh, now what do i do??

no other choice, take him for a round and as i am about to ask him to alight down from my hoodibaaba he says he wants another round... i had no other choice but to oblige..

and as soon as i neared teh flat his grandma had been a bit considerate and immediately took him from the bike..

before the other kids could sense what was happening i zoomed towards the college on my hoodibaaba...

Though they made me sweat i guess it was nice and yes very chweet..eventful day!!
:: scribbled by Prashanth at 2/08/2006 04:18:00 PM
(5) Comments
|
Link this post
|
|
Tuesday, February 07, 2006
Are u trying to dress decently!!! Beware
"Dei , machan Congrats daa.."..reverbrated the voice of ajay.."

I was left wondering what the hell was happening..did some other company shortlist me or did some other company select me based on my star profiled resume(..konjam exaggerations..kindly adjust) or was term 4 results out wherein I had come in as a topper.."

Oru ezhavum puriyalaa.."

"..Ethukku daa maama, congrats??.."

"Heard that u are getting married??, sollave illa, what u wont call people like us??.."

"ahaa..kelambitaangaiyya..".

I replied thanks

The whole college is abuzz with my marriage .. everybody knows the girl barring the bridegroom, hmm, that me..

So, how did this suddenly happen??

All thanks to that $#%#@%@ room-mate of mine #$%#$---- Harshil.

Since I came from home for the past 1 week , I did not visit my room and hence due to persuasions from mom came up cleanly shaved and of course wore some decent dress.

Guyz , just couldn't take it.. whichever shirt I wear guyz started asking whether it was a new shirt..even if I strongly confronted their allegations there were no takers and majority opinion was formed. Added to the agony once I had discussed about the type of girls I would prefer in a casual talk with my mom and lo!! My roommate bibin heard it..

Since that day he has been very wary whenever he sees a change in me..

So for one week I came to college dressed decently and that created a uproar( as if I came in naked other days, I still don't understand the reaction..)

So its decided guyz!!! Not me, not my parents but my friends who have decided that I am getting married. The girls name is shilpa. Don't know how they came upon such a name.. Shilpa...meri jaan..kahaan hai tu.... All my friends seem to know u , why are u still hiding,please show your face...( Harshil shah....@$#@$#@$@#$)

Now they are planning on a event called as OUR honey**** wherein all of us will go in as a batch to celebrate it.. I don't get it at all..its outrageous.."

Nevertheless good time pass.. so people who have been dressing shoddily and try to change, think twice before you change !!!
:: scribbled by Prashanth at 2/07/2006 10:31:00 PM
(0) Comments
|
Link this post
|
|
Friday, February 03, 2006
Do you want to be a witty or vetti payyan??
For the sake of this post let us assume that witty and vetti characteristics are complimentary and cannot co-exist together..
we read in Economic times( supposedly the tabloid for intellectuals) an article which stated that "women prefer witty men"... P read through the article and looked at me with droopy eyes and sighed " mama, if this were true, why am i still single?"... my first reaction would have been to laugh away at it , but on serious second thoughts i felt a sympathy wave towards P overwhelming me ...
after all P had been the most celebrated student in GL this year for his sheer ability to remain focussed and get a dream job using his dream card...mind you it ain't that easy and he beat some of the finance studs to get the coveted job which immediately saw his market cap in MCDEX market zoom by 150%(matrimonial commodities and derivatives exchange)...
though P looks like a dud he sure is a stud..one of the intellectual chaps with a very good sense of humour..boy!! he sure has got his humour hormones in the right place..
then on doing some discounted compatability flows(DCF) between P and the opposite gender and doing a perceptual map of P vis a vis fellow studs at GL we found out a very interesting observation..
its not enough being a witty guy... the need of the hour is to be a vetti payyan..
If u r a witty guy u just get intermediary station tickets...
The post on witty guyz is
here
If u are a Vetti Payyan u get both intermediary as well as destination tickets..so guyz hurry and become a vetti payyan..
The post on
Vetti Payyan is here
:: scribbled by Prashanth at 2/03/2006 03:17:00 PM
(4) Comments
|
Link this post
|
|