Chennai Born Confused Softie
Chennai Ambi's Musings...
Thursday, July 29, 2004
NEVER BE AFRAID TO SAY WHAT U FEEL !
Hardly any TIME to blog today nor do any stuff..
I tested close to 400 test cases today. I am tired today...
A Nice poster below..
Theme :
NEVER BE AFRAID TO SAY WHAT U FEEL
!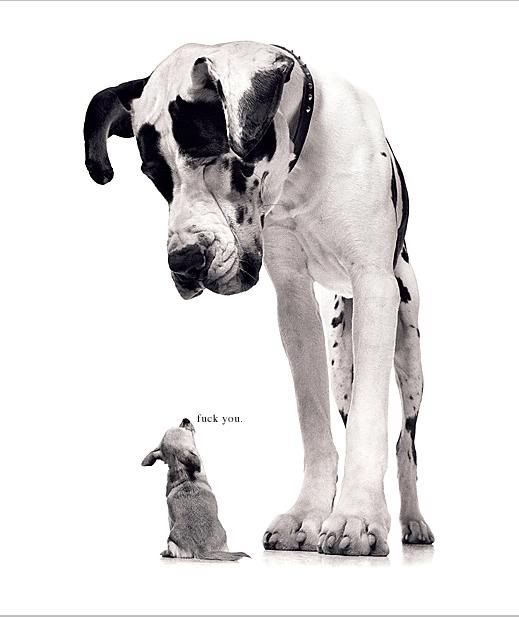 :: scribbled by Prashanth at 7/29/2004 06:12:00 PM
(0) Comments
|
Link this post
|
|
Tuesday, July 27, 2004
U got Work...
That was the first line I got in my first mail of the day. Contrary to other IT pros reactions I was feeling jubilant.I could proudly say to my friends and colleagues today that I did not scrub the bench and I am busy.It also gives me a chance to snub them by saying that I am inundated with work so I cant come for the customary tea at 4 in the evening. What a feeling!! I cannot imagine the euphoria which I am about to experience.
For a person who has been browsing the past two months being given some responsibility is a new feeling and I want the feeling to really sink in hard.I want to shout "
I am also working
" but I may seem like a nut if i do so coz for evryone working has been a routine whilst it had been an hobby.even my brother derides me.I asked him what he was doing sleeping at 9 am in the morning.He retorted sharply saying that he was doing the same thing which i was doing in office.Insult!! Grave Insult!! being insulted is fine but by my Brother was too much.But i was helpless.After all it was the truth.
Budget
SO this budget nothing special.petrol and diesel prices hiked.2 % education cess. no tax relief.
service tax increased.marriage gifts till 1 lakh alone not taxable. So that calls for planning your marriage when tax concessions are in the offing. at present it is a pro poor and trying to bridge the gap between the middle class and the lower class by making the middle class still poorer.
The salaried employees are again the most affected. essentially its a budget that burns a small hole in the pockets of the middle class.
TCS IPO
The hottest topic of the day.quoting between 795-900,it has caught the imagination of everyone.lets see,i might try my luck with 50 shares,provided i am lucky enough to get it.
:: scribbled by Prashanth at 7/27/2004 12:33:00 PM
(1) Comments
|
Link this post
|
|
Thursday, July 22, 2004
Rajni's next film after Jaggubai..."Padagappa"
Eagerly awaiting this film's release.Must be the biggest tamil Budget Movie.Maybe they could have roped in trisha asheroine instead of Meena.
Long Live thesuperstart of tamil Cinema....
:: scribbled by Prashanth at 7/22/2004 12:46:00 PM
(0) Comments
|
Link this post
|
|
Tuesday, July 20, 2004
CAT forms out...
So the word is out..
The
D-Day
has been finalised as
Nov 21st
.
so this gives me time to chalk out my plans.yet to finish the second set of CL materials.hopefully will finish it by this week.they have given us the third set and one thing good about CL material is it is very structured and systematic. i just hope by solving the CL material as per plan i would be able to achieve my dream.
12 CL mocks
16 TIME mocks
i think that should suffice.
i still have got a month to finish off my take offs. after that will have to build up speed and hope accuracy will automatically follow suit. The important dates with respect to CAT 2004 are
Issue of CAT bulletins :July 19th
Last date of receipt of completed CAT application forms by IIMs : September10th
Common admission test : Nov 21st
Mailing of CAT scorecard to applicants : DEC 31st
:: scribbled by Prashanth at 7/20/2004 05:33:00 PM
(0) Comments
|
Link this post
|
|
Monday, July 12, 2004
NO Work and Full browsing makes Prashanth a Sluggard
The wait for meaningful work still continues.....
This ennui is killing me...
People say I am very lucky,
but i really feel very guilty on coming to office and not doing any work...

My technical skills in IT industry are also lagging.I am gonna complete the dot net essentials by this week.and if time provides master it by next week and sit for an MCP.lets see how things shape up.
:: scribbled by Prashanth at 7/12/2004 05:15:00 PM
(0) Comments
|
Link this post
|
|
Thursday, July 08, 2004
LIfe at IIMA!!
An excerpt from
PG
written by suhas....
after reading this every IIMA aspirant will start rethinking his options...IS it??I dont think so....!!!
Phew....tis more than a week here in A and im settling in to the hectic life...and suddenly finding that corporate life was holidaying!!!

there is work and loads of it coming ur way from every conceivable direction.....but since we all knew how its gonna be were not taken by shock.....i havent yet had a night out ...manages to get sleep of atleast 4 hours a day...yea i know a lot of people are shocked by tht but thn i guess my grades wud be in line with tht tooo... ....tht doesnt mean there aint enuff stuff to read on thro the night....if u strictly follow the instructions on all academic activities to be undertaken on a daily basis there aint no time for sleep whtsoever...so its a tradeoff...for me classes are damn important and i dont want to catch up on sleeep inside there....dunno how long i can manage since the real stress has not yet come it seems !!!!
Group meetings and group discussions are one of the real time consuming activity of your daily schedules. Luckily I've got a reasonable good group. One guy from fisheries, one guy from IT, one fresher from IIT M and a female from London School of Eco. So it's fun to be discussing cases with all these varied personas. Nevertheless we're too early into the course to have real value adds from these sessions. Might as well pick up soon.We even have on DIG with around 20 years of workex in our session apart from the doctors and vets and wht not !!!
The faculty here is superb. Facilities are unparallelled. The only thing the insti expects you to do is put in atleast 9 hours on reading and sundry 5-6 hours on discussions and other related activities like report submissions and presentations. That virtually is around 15 hours of the day. 9 to 1.30 are the classes (the scheduled classes) That is another 4.5 hours. You have another 4.5 hours to do whatever you want !! That's some time !!!! ......i dont think i can do that !!!....but ofcourse i aint given up hopes yet !!! ....also watched troy in between and went for a couple of dinners too ...the seniors and everone else are so helpful so mebbe tht too helps in reduction of stress...

So at the end of it all..im alive and things have been slightly better than what i feared !!!

thtsit for now....
There are some things about IIM A that is not all that well known since the media likes to harp on salaries , that too cost to companies..(sic)....But people seldom looks into the building blocks of what makes this place tick and has made it the best B School of APAC. The ethics here are strong. By default it is assumed that you shall do your work independantly unless ofcourse it is a group project/assignment. By default proffs expect you to have covered the cases for any day's discussion prior to the class and analysed it thoroughly. It's taken that you have not copied from someone else or downloaded from net without referencing...and it's made clear that everyone knows the serious repurcussions.Ofcourse when there is a deadline of 12.30 a.m it is 11.59.60 !....Quizzes are tough. And unlike in engineering, they are not tough cuz you have not studied, but cuz they are designed to be so. The fact that you have studied is taken for granted and the tests are designed such that even the best shall find it tough to crack. (This is what our accounts proff told us. He was rather sad that the first test given was soooo easy that only a minor % got D grades !!!)
So people who have not studied needn't really bother!! ........
What Im coming to is that it's no bed of roses or red carpet laid for you once your in..you come in thinking you have cracked IIM A and then you find everyone around has cracked IIM A )!!!.You have been class topper thro 12 classes and 4/3 years of college.So are majority of your batchmates.
Getting a grand phoren job with greenbacks have to be by competing with the best in the business and I have already found how good people are. Lot of people say IIM A is best cuz they had 36 phoren I Bank offers.....that is not even a minor point in what goes into making this place so great.(People with dreams in their eyes and dollar salaries multiplied by 45 in their heads might as well know it !!)

Another thing is the faculty standards...Most of the proffs teaching me in term one are good....and i mean real goood !!!And helluva lot of them have helluva lot of experiences...lot of them have worked closely with CEOs/MDs...the other day an HR proff was speaking bout Ratan and Rahul and only half way down the class i realised whom he was speaking about !!! ...
I'm not saying that salaries and jobs doesnt matter....but there are innumerable things here which are not as much hyped as the placements but which deserves as much praise if not more...

N.B The food here is fabulous !!!Atleast as of NOW !!
Just couldn't resist from posting this....
:: scribbled by Prashanth at 7/08/2004 04:59:00 PM
(3) Comments
|
Link this post
|
|
CIT SAGA - Part 2
I was allotted to C-section in my first year by the RMG of my college (IT professional nah..).There were close to 100 people in my class and i felt very timid in front of them.all were total strangers to me. I did not have even a single schoolmate or classmate of mine in CIT.Being a government college there was equal distribution of students from both rural and urban areas. i was a 5'8 50 kg 17 year old kid over there and most of the guyz over there were 6 footers with a well built body(in tamil you call it as kattu masthaana aalu) and with thick moustache.on seeing those moushe's i immediately rubbed below my nose only to find it as plain as a steel plate.but these guyz were extremely friendly and i in a very short span of time got very well along with them and made some real good thick friends.the class comprised of about 80 boys and 15 girls.Being an government college and that too engineering college it was really very rare to find good looking girls.Hey girls,dont swoop down on me...i admit the boys crowd also did not also comprise of handsome hunks but of coz in comparison with them we stood out of course.maybe the larger population helped us maintain the edge.But some of the girls were real friendly and it is hard to get such people like that and i was lucky in finding one such good female friend in first year who now also happens to be my colleague.So with respect to bird watching CIT did not offer much scope and the poor guyz resolved themselves to their fate.but leaving apart the trivialities like bird watching there are umpteen more things which made CIT Life a dream life.

MY hostel room was P-205 and ironically it was the same room in which my father stayed before 28 years.. . (father is also an CIT alumnus..). we had a TV in first floor and which was subsequently removed from that place due to a minor quarrel between two hostel inmates.since i joined a week late i got a single room .Must consider myself very lucky coz other rooms had three people per room.it was really a very small room and of coz 3 people meant it was overcrowded.

About my First Year Hostel

Name's Palani....Palani Hostel.... . it had close to 80 rooms with 220-240 inmates.The name of the watchman is Dicky coz he has a real big ass.comprised of 3 floors.TV in first floor near balaji's room.Had TV for the first two months and evryone very badly missed it when vijay TV screened KS . !@#$@#%#$%$....a mistimed fight between two immature first years cost us dearly. But this gives me a reason to laugh thinking about the incident which happened on the fateful day when the movie was screened.
First two months there used to be a huge rush at the bathrooms as there were only 3 bathrooms for 80 students.so we needed to reserve ouur places.people used to keep alarm clocks at 4 wake up keep their buckets in a line and then wake up at 5 and used to bathe as per the position their bucket was.Some of the clever rascals liek me used to get up at around 4:45 and when noone was around keep our buckets in fourth or fifth place and then argue that we had placed it in the beginning of the row and hence were entitled to bathe first.but for doing this also we had to get up by 6.if you take bath after 7 the bathroom will be flooded with soap water and you have to wade thru the soap waters to take a bath.so much for sanitary conditions.but that taught us how to live in adversities and this was also enjoyable.

One thing i must admit coimbatore has a very cool climate and in early mornings it is too damn cool to even walk out and guyz used to take bath from 4-6.even i took bath around 5 am in my first month and then reduced the frequency to once in two days.BUT this process of buckets and queing lasted only for two months after which many of teh students realised that tamil nadu was facing a huge water crisis and played their part to perfection in ensuring water conservation.


:: scribbled by Prashanth at 7/08/2004 03:45:00 PM
(1) Comments
|
Link this post
|
|
Monday, July 05, 2004
My Ordeal !!
It was 9 PM.My name was called.I went inside only to find two men gleaming at me.I wanted to run away from them but i found myself helpless and immovable.I was dragged to the bed and even my pleading eyes did not have an effect on those two men.Eyes inured to violence the two men were merciless and pulverised me with some drug. My mouth became numb and i could not even shout .Now realising that i was powerless the younger of the two men came forced my mouth open and put the sharp tool into my mouth.then next few minutes went like hours.With unwavering Concentartion he prodded the door of my vocal system with all his might.To achieve sadistic pleasure he even placed a mirror in front of me so that i can be a mute witness to the torture i was subjected to.After doing all this he gagged my mouth by stuffing cotton and again went on with his business. The pain was unbearable.With all my might i tried to cling on to the cotton else the knife would have directly gone into my throat.As a person clinging on to the edge of a cliff to hold his life i held on to the cotton which blocked the leeway between my throat and the knife.Thank god!Compassion and mercy finally smiled on his face and he realised that it was enough for the day.It was like a rebirth to me.It was the first time i had been to a dentist and the experience was scary enough to shake my wits out of me.If a visit to a dentist itself can be this painful then how painful would other medical surgeries and operations be?? Although the dentist appeared like a villain ,if not for him my tooth would have decayed and spread the infection to the renmaining healthier ones.As it is my looks aren't that charming and i am really finding it hard to impress any girl,what would happen if the rot stemmed through al;l my teeth...nooooooooo.... . i can't imagine itself.Thanks Doc for preventing a catastrophe!!
:: scribbled by Prashanth at 7/05/2004 01:05:00 PM
(3) Comments
|
Link this post
|
|
Friday, July 02, 2004
CIT - SAGA Part-1
CIT ---- My hallowed Alma Mater
On hearing about CIT itself gives rise to high feverish nostalgia.Such is the reputation of this college in Coimbatore.You have to really study in it to experience how life is ?Ask any CIT student how his college life was and Lo! you will have the person talking for ages about his experiences.
Coimbatore Institute of Technology aka CIT was the place from where i graduated in Jun-2003.Leaving apart my technical details let me delve deeper into what CIT life is and what it offered to its denizens.
I reached CIT a week late on september 1st,1999. The college is Located 8 kms from the railway station in a locality called as Peelamedu,So essentially u can consider it to be within the city limits.The below Pic gives you the aerial view Of CIT
As soon as i completed the process of booking hostels,paying the fees and other necesasary formalities,i was led to the hostel by one of the workers.Enroute i saw many small houses being neatly lined up on one side of the pathway.I just coudn't believe it.I considered myself goddamn lucky to stay in hostels which were designed like houses.It was as if i was gonna live the american kinda life.I was muttering "Yeoh man .This is life" within my mind.
Alas!! I was daydreaming and those little bungalow's were not hostels but the warden's quarters and before i could wake up i found myself in P-205 a small dungeon and yelled "Help" only to discover that i had lost the power of speech..BUT it was too late.My parents had left long ago and and i could see fellow comrades in the same mood and their expressive faces told me "Welcome aboard!!".Thus I embarked on the most interesting journey of my Life - CIT.
Will start writing from tomorrow on the various events which happened at CIT.
:: scribbled by Prashanth at 7/02/2004 10:42:00 AM
(0) Comments
|
Link this post
|
|
Thursday, July 01, 2004
Best Of the worst
One forward which left me in peals of laughter..great one...

THE WORST HIJACKING
We shall never know the identity of the man who in 1976 made the most
unsuccessful hijack attempt ever. On a flight across America, he rose
from his seat, drew gun and took the stewardess hostage. "Take me to
Detroit," he demanded. "We're already going to Detroit," she replied. "Oh ...
good," he said, and sat down again.

THE WORST BANK ROBBERY
In August 1975 three men were on their way in to rob the Royal Bank
of Scotland at Rothesay, when they got stuck in the revolving doors.
They had to be helped free by the staff and, after thanking everyone,
sheepishly left the building. A few minutes later they returned and announced their
intention of robbing the bank, but none of the staff believed them.
When they demanded 5,000 pounds in cash, the head cashier laughed at them,
convinced that it was a practical joke. Then one of the men jumped
over the counter, but fell to the floor clutching his ankle. The other two
tried to make their getaway, but got trapped in the revolving doors again.

THE WORST ANIMAL RESCUE
During the firemen's strike of1978, the British Army had taken over
emergency fire fighting and on 14 January they were called out by an
elderly lady in South London to retrieve her cat which had become trapped up
a tree. They arrived with impressive haste and soon discharged their duty. So
grateful was the lady that she invited them all in for tea. Driving
off later, with fond farewells completed, they ran over the cat and
killed it!!

LAWYERS VS INSURANCE
This is the best lawyer story of the year, decade, and probably the
century. A Charlotte, NC, lawyer purchased a box of very rare and expensive
cigars,: then insured them against fire among other things. Within a month
having smoked his entire stockpile of these great cigars and without yet
having made even his first premium payment on the policy, the lawyer filed a
claim against the insurance company. In his claim, the lawyer stated the
cigars were lost "in a series of small fires." The insurance company refused
to pay, citing the obvious reason: that the man had consumed the cigars
in the normal fashion. The lawyer sued .. and won!
In delivering the ruling, the judge agreed with the insurance company
that the claim was frivolous. The Judge stated, nevertheless, that the
lawyer held a policy from the company in which it had warranted that the
cigars were insurable and also guaranteed that it would insure them against
fire, without defining what is considered to be unacceptable fire, and was
obligated to pay the claim. Rather than endure lengthy and costly
appeal process, the insurance company accepted the ruling and paid $15,000
to the lawyer for his loss of the rare cigars lost in the "fires."

NOW FOR THE BEST PART...
After the lawyer cashed the check, the insurance company had him
arrested on 24 counts of ARSON!!!! With his own insurance claim and testimony
from the previous case being used against him, the lawyer was convicted of
intentionally burning his insured property and was sentenced to 24
months in jail and a $24,000 fine. This is a true story and was the 1st place
winner in the recent Criminal Lawyers Award Contest.


:: scribbled by Prashanth at 7/01/2004 04:33:00 PM
(0) Comments
|
Link this post
|
|