Chennai Born Confused Softie
Chennai Ambi's Musings...
Thursday, March 31, 2005
The art of attaining Age
What a topic to blog on
i had typed this on women's day but forgot to publish and now i dig thru my archives and here it is..

i have often been amused by the fact that when a girl attains age ppl here in india esp: south india celebrate it like a big occasion.I thought that the scene in the film kadhal was exaggerated.but on enquiring with some of my friends in madurai i realised that after all ,events of such magnitude do exist.just imagine the Poor girl writhes in pain and here her relatives celebrate the ocassion.its just another process in the human biological cycle and we celebrate it with such pomp and festivity.Boyz have always been barred from those functions..when i was a kid i cud not take part in the fn: and i felt really bad coz i missed out the good food.but now i realise why i wasn't invited.i would have asked the female member right in her face in front of all relatives what was the big fuss all about and what it means by attaining age?? But one advantage is on those few initial days the girls are treated like godesses and they always adorn new clothes and jewels.Now why is this event so special?? I seriously cannot imagine. Why dont we have special functions for the kid using the Potty for the first time, the kid scolding the primary teacher,kid able to walk,kid getting caught watching porn magazines and so on.

with this function the girls have disadvantages as well as advantages.Why not a function on the same lines as this for guyz. we all know that we are still living in a neo conservative world wherein you cannot watch FTV or films like american pie with your parents. By having an occasion signalling the arrival of manhood we guyz cud benefit tremendously.though we have to face the initial ignominy of saying..Yeah..its true it happened..i am a man now.. the advantages are huge.

But the main prom is how do you know when you come of age?? thats a very difficult question to answer.After few discussions came up with few ways by which your parent will know that " their darling Kid is now a Man".I would say these following ways by which parents can find out whether their SOn is a Man now.But since kids nowadays start their activities by age 12 the following conditions would be applicable for men of age > 14.

1) Getting caught watching porn on internet
2) Finding books like debonair,PB,PH diaries in your school bag.
3) A Plain CD lying in the middle rack of the books having the words MP3 written on it.
4) Your TV remote's swap button stops working after every month and you are forced to buy a new one every month.
5) Your kid pesters you to allow him to stay up late on satday nights and the most important thing is that you are able to sleep peacefully and you cannot even hear the faintest sound from the TV which leaves u wondering what he is watching.
6) The frequency of night stays in friends place increases
7) Invariably as soon as parents go out and come before the stipulated time there will a horde of 14-20 year olds with chips ,snacks carrom-boards and chess boards. the most important thing is all the children will be watching the most boring TV soap as soon as you enter.All the coins will be on the board but all of them will be in a haphazard manner.Not even a single coin would be pocketed.the chess board will have all the pieces intact. not even a single pawn would have been eliminated.
8) Your kid suddenly start reading TOI tabloid with renewed vigour and interest.

many more are there.. but these are teh few which we cud come up with.

Just imagining how the parents will organise such a function for the guyz. what will they say to the guests.

How does this sound?

Friend : Dude,Congrats how did yourson attain age at such an young age..
father :(Proudly and with a beaming smile) after all,he my son,naa..

So when are we going to go to the next genX??when is this function going to start??

What are the advantages as such??

well...there are innumerous advantages but that cannot be blurted out...guyz can obviously figure it out..;-)

All said and done, i am very much against this function (doesn't it sound ironical,well this is my split persona..the serious persona..) . i think it was started by some sadistic step-mother who wanted to humiliate her step-daughter.the idea gradually spread and we have mothers doing it for their daughters jus becoz even they had to face the brunt of it.

Mom : wear this dress and sit in the coconut leave cabin
daughter: yikes,what a stupid idea..can't i sit in the sofa..
mom..abishtuu..if u sit in the sofa it will become "theetu" . sonnathu sai(do what i say)
daughter: now why the hell do i have to do that
mom: becoz ita a very important fn: u have attained age..
daughter : so,what's the big deal??
mom: dont ask me stupid questions..i was forced to do it..now u will also do it and if u wish to seek retribution hold that for your daughter too..

daughter with eyes glinting with anger seeks revenge by celebrating an occasion for her daughter 25 years later. when will this revenge stop??

when the world is moving at such a rapid pace we are still having functions for these kinds of events.when are we going to change. if you are not changing then bring a function for us too. we also need new clothes and of coz a cricket kit and computer would be sufficient in place of jewels which u gift for the female tribe.is anybody listening??

P.s: All said in light humour,not intended to offend anyone.if anyone feels hurt,lemme know,i will try to remove the post.
:: scribbled by Prashanth at 3/31/2005 01:34:00 PM
(1) Comments
|
Link this post
|
|
Wednesday, March 30, 2005
gangulisms-- ganguly jokes
NEW ICC rules
The following are some of the ideas for Ganguly to regain form and stay in the middle for a longer duration.(subject to approval by I.C.C)
IDEA NO:1: Plastic Ball or Tennis Ball or Rubber Ball to be used while bowling to Ganguly.
IDEA NO:2: Only one stick should be kept while Ganguly is Batting instead of Three so that his chances of getting out bowled will be minimised
IDEA NO:3: Dada can wrap up his legs with 4 or 5 bats instead of pads, so that there is no chance of getting out lbw.
IDEA NO:4: The size of the ball can be reduced to the size of a lemon or size of his bat can be increased to twice its size. Or the size of the ground can be decreased to that of a Basketball Ground.
IDEA NO:5: Fast Bowlers are prohibited to bowl the following deliveries to Dada.
They should not bowl Inswinger,Outswinger,Off cutter, Leg cutter,Bouncer,Short Pitched Ball, Reverse swinging ball, yorker,reverse swinging yorker,slower ball and most importantly in and around the off stump corridor.
IDEA NO:6: Slow Bowlers are prohibited from bowling off spin,leg spin,doosra,googly,china man,flipper,faster ball.
IDEA NO:7: Speed restrictions for bowlers:
FAST BOWLERS: MAX 120 KMPH
SLOW BOWLERS: MAX 50 KMPH.
IDEA NO:8 Fast bowlers in their runup should run like Mohinder Amarnath and slow bowlers should not run at all.
IDEA NO:9 Ganguly can change his position as medium fast bowler instead of Batsman and bat at no:11, so that by the time he enters the ground 48 or 49 overs would have been bowled.
IDEA NO:10: I.C.C Should warn Pakistan Bowlers that hereafter any bowler taking Dada's wicket, the number will not be added to the bowler's tally of wickets.
IDEA NO:11: Bowlers should not appeal for dismissal of Ganguly. Even a small appeal (not necessarily loud appealing or excessive appealing) will lead to match refereee Chris Broad suspending the bowler for the rest of the series.
IDEA NO:12: Fast Bowlers should only throw the ball and slow bowlers should use underarm throw.
IDEA NO:13: Even after this if Ganguly gets out, the bowler will be called a chucker and new rule for bowling action, i.e.( 2 degrees bending of bowling arm allowed for fast bowlers and 3 degrees bending of bowling arm for slow bowlers) will be taken into account and the bowler will be immediately sent to Australia by next flight for corrective action.
IDEA NO:14: No fielder should catch the ball hit by Dada. If they catch, then any of the opening batsman who got out earlier, like virender shewag will be allowed to bat for second time.
IDEA NO: 15: For every minute Dada stays in the middle, one run will be added to his score and if the ball hits the bat and travels to the following places, runs will be credited to Dada as follows.
Slip,Gully,Forward Short Leg: 1 run
Mid on,mid off, cover,point: 2 runs
long on,long off,fine leg,third man: 3 runs.
and finally if Dada's wicket is taken before he reaches 50 runs all pakis will be fined 50% of their match
How to make Maggi
Behind maggi 2 minutes noodles pack:
Step 1: boil one cup of water
Step 2: as soon as ganguly goes for batting, put the noodles in the boiled
water and add the tastemaker.
Step 3: stir till ganguly is on the field.
Step 4: As soon as ganguly is back in pavilion, your noodles r ready to eat.
Phone call for Ganguly!
India Pakistan Match has started. As to be expected, it's a charged up atmosphere and the heat is really on!
India is put in to bat. As to be expected, three wickets down, for a measly score.
There is phone call for Ganguly, at the Dressing Room. The Team Manager picks up the call.
"Hello ! I am Ganguly's friend speaking . Can I talk to him now ?"
The Team Manager replies : "Sorry ! He has just gone in to bat . "
The caller replies "No problem . I'll hold the line ! "
I can only imagine sourav ganguly in of vadivelu role in the movie winner:
Ganguly(vadivel): Idhu varaikkum en team a yarum thokkadichadilla ..
Inzamam(Riyaz khan): Hey pona match nanga dhaana da thokkadichom ..
Ganguly: Adhu pona match .. . . .
"Venaam ... short ball podadha ... aludhuduven"
MasterMind Q&A on Sourav

1)What is common to a 100 mtrs race and Ganguly's innings?
Ans: They both last for the same time

2) How can u say "Get Out" to Ganguly politely?
Ans: Ask him to go to bat

3)If Rahul is "The Wall", what is Ganguly?
Ans: The hole in the wall

4)How can Ganguly save time everyday?
Ans: By not bothering to pad up

5)Who is the only cricketer who does not bat, bowl or field and yet plays international cricket?
Ans: no comments.......

6)Why has Saurav Ganguly been recommended as the fielding coach for India after retirement?
Ans: No one else can provide catches as easily as Ganguly

7)What is ganguly' favorite film
Ans: gone in 60 seconds

8)Which was the hottest place in B'lore Chinnaswami Stadium for the past few days? A: The seat Ganguly was sitting in while in the Pavillion.

Breaking news, Indian captain Ganguly has been sacked immediately after the worst display at Banagalore. BCCI has decided to go with new captain. See our new captain... (scroll down)
- Best Seller by Ganguly : Back to the Pavillion in 2 minutes
- Shoiab Akhtar admits Ganguly is faster and quicker than him. "I haven't seen any one get out so fast. Man, I envy his speed. I am quick but he is quickest.", he says. "I think I should now cut my run up short when I bowl to him. Or else, he might be gone when I am half way thru my run up."
- Narain Karthikeyan to get some tips on Speed from Ganguly. His sponsorers have asked him to talk to the Prince of Kolkotta. They are also planning to endorse Ganguly.
- Dinesh Karthick confesses that his skills in getting ready and padded have improved a lot. As soon as Ganguly goes to bat, I know there is very little time in getting ready. "I must have broken world records a few times in this series" , says the Indian dimunitive wicketkeeper.
- Railways keen on Ganguly: Atleast we'll be having someone who comes (back) before time. This will help them improve the image with the Indian public.
- Ganguly to donate all his bats to charity. "I don't require a bat nowadays", said the Indian southpaw.

addendum
Dear Customers,
We have received many compliments after we shared our recipe of 4 easy steps to cook Maggie. However we have received a very important complaint which we need to share with you all.
One of our regular customers, Mrs. Radha Pai, from Meerut had written to us that she tried out the recipe to cook Maggie during the first ODI between India & Pak.
She says that she followed all the steps correctly and was eager to have her breakfast. But she found that the Maggie was hardly fully wet and hence was not properly cooked.
We thoroughly apologized to our customer on behalf of our captain who returned back to the pavilion even before the Maggie was properly soaked in water.
In this regard we request all our customers to take a precaution and to wait for the Maggie to be cooked until after the re-plays.
Remember, even if Ganguly is back well before 2 minutes, the replays would ensure your Maggie is rightly done.
The management once again apologizes for any uncooked Maggie's during the first ODI.
Regards
Customer Care Centre
Breaking news, Indian captain Ganguly has been sacked immediately after the worst display at Banagalore. BCCI has decided to go with new captain. See our new captain... (scroll down)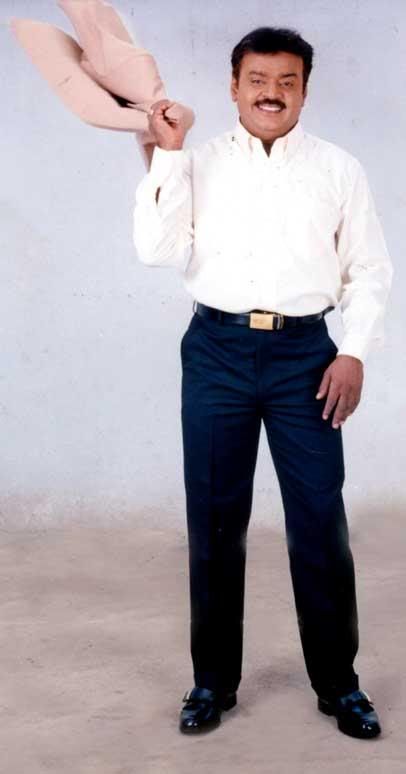 :: scribbled by Prashanth at 3/30/2005 12:57:00 PM
(5) Comments
|
Link this post
|
|
Monday, March 28, 2005
Saurav da--Saavu daa..BCCI drop him please........
If people still feel that ganguly needs to be retained in the Indian test squad all i can say is go to hell . Things have gone too far. In one days at least we have 7 batsman(ganguly included) while in test we have just 5 batsman with one of the openers definitely failing every innings.(invariably gautam gambhir).isn't that too big a gamble. as such we dont have world class bowlers and we extol our batting depth to great heights..but in reality it just boils down to two performers - sehwag and dravid. at times sachin and laxman but of coz these two are not reliable.
Positives about ganguly
supports his players
is very aggressive
most succesful captain of indian test team
Very clever

negatives
only one negative --
can't bat
How long can you say that it is because of his captaincy that we are winning. unless you give some other person to don the mantle of a captain how will u know. u might be wrong. we could def: achieve much better results without him. we need to come out of our conservative belief thinking that it is because of ganguly that we are winning. that is complete bull shit . if not for the form of dravid india would have been a pathetic team. when are we going to come out of the resigned fate saying that there is no better player to lead us than ganguly.we need to experiment and get ourselves a new captain ,if not players in domestic circuits might get demotivated and we might really lose out some talented batsman.we have given him enough chances and it is high time the selectors removed him from test team. for the track record in the ongoing india pak series ganguly ranks 3rd amongst all tailenders. the stats are as follows. of coz the tailenders are still to bat. so mebbe balaji and harbhajan might overtake him in the overall score. i have never seen a player performing in such abysmal levels. totally shocking.kumble and pathan have a wider variety of strokes than ganguly.
Irfan Pathan - 64)..1 more innings still left
Kumble - 58)..1 more innings still left
Ganguly - 48
Balaji - 36 )..1 more innings still left
Harbhajan singh - 28 (2 Matches)..1 more innings still left
The BCCI has to get proactive and take a bold step,if not i am sorry to say cricket will definitely lose its charm in India.Mr.Dalmiya you have given enuf chances to ganguly,i guess time has come to remove ganguly from the helm of affairs.ganguly is basking in the glory of sehwag and dravid. i dont know how long ego clashes can be kept under the table. at one point it will definitely explode.
Selectors the ball is in your court.
:: scribbled by Prashanth at 3/28/2005 02:13:00 PM
(0) Comments
|
Link this post
|
|
Monday, March 21, 2005
The Bane of being a tamil Iyer Lad
Disclaimer : This is wholly my opinion and does not refer to the opinions of entire class of iyers..If any one of you feel hurt by it i am sorry.i did not intend to.it basically encompasses opinions of my relaives and others.the views represented below may not suit everybody

If not for my caste i guess i would have been in a world of lesser competition and i need not worry about what others are doing.but unfortunately i am on board the ship of tamil iyers and i cannot all of a sudden move out of it.

1)Invariably 99 out of 100 boyz have to opt for engineering that too preferably comp sci/EEE/ECE . right form LKG they have been taught things like A for apple E for engineering I for IIT .non engineers are looked down upon with scant respect unless they manage to complete CA/MCA/MBA.

2)The engineers will have to take up their GRE and goto US after 4 years. Even those who are not interested to leave their motherland are forced to go coz it will tantamount to dishonouring the family name by not opting to do so.Now why the hell didn't i go?? very simple... no aid and high belief's of going onsite within 2 years..now i know the reality and onsite seems a remote possibility.

3) Those who have not gone to the US will have to take up software jobs ,mind you just software jobs and get into an IIM within 2-3 years.

4) you invariably have high performing cousins that you are forced to emulate them while in reality you are a mile behind them in academics.in my case i have 7 cousins all of my age group - 2 in US , 2 CA's , 2 MBA's with one of them in IIM which leaves me alone with a software job where i code.if i consider my senior cousins its much worse,none of them are in india.

5)Academics only matter most.If you study well you are a good boy otherwise you are a bad boy(asathu,makku,mandu,arathu..list goes on).

6)Boyz shud not drink or smoke.if they do they are considered as rebels.(times have changed agreed..but in the neo conservative society where i live parents often enquire abt these habits of boyz when they are looking for a proper match for teh girl..)

7)your friends circle must necessarily encompass the brightest boy of the class else they say " un sakavaaasam seriya illai".

8) you are always compared with the well off guyz and when you reach that stage they set u higher goals which are unrealistic to achieve.guyz like me are at the lowest rung in the comparison levels. they dont look upon us like sucess stories.

9) when you are 28 and have just a B.E to your credit then the BE becomes " MOttai" BE becoz of the lack of an PG degree.

10) ME in india is not considered as a PG unless if it is from IISc .

11)foreign MBA is not valued much unless it is from the ivy league.

12)MBA means just IIMs

13) by the age of 24 parents start thinking abt your marriage and you have to make yourself saleable. "Mottai" BE guyz have a tough chance.

14)talking to girls is considered taboo.i never talked much with my class girls till my 8th.if girls called up your home then you were looked upon with suspicion.this was some 10 years back.now my bro hardly gets any calls from guyz.even the generation gap was disadvantageous to us.

15)there are only 2 categories of bridegrooms - US mappilai and India maapilai. US mappilai is most preferred as they can brag abt him like hell even though he might be doing the saME CODING job which the indian mapppilai does in chennai/blore.india mappilai is last choice that too only for girls who are homesick.

16)invariably all girls study BE so they expect the boyz to have a better qualification than them which again puts the "Mottai: BE wala in a soup.

17)Microsoft is the best place to work in and a developer in microsoft is treated with far more respect than a guy in P&G.

18)P&G and HLL are companies which manufacture soap.so when you are working in them your job is relegated and perceived to be one of selling soaps.

19) Love marriage is accepted provided the girl is younger than you belongs to the same caste and is of equal social status.in other cases there will always be a frown.

20) BPO is not a good profession.

sole advantage

you have lotta pretty gals out there and if you are a MS grad or an IIM grad u stand a good chance provided u have the looks.

thats it i guess..

hey UMA(cousin) ATB for the IIMB interview..hope u crack it..
|
Link this post
|
|
Thursday, March 17, 2005
College slang
I was just going thru some of the posts by
vindy
and i found an very interesting post on IIT slang.Just wanted to refurbish the college slang which we used to use during our times at CIT.the list is as follows.
Soorai - Means awesome
mandai - fundoo guy
peter - english peseravan
nancy - female counterpart of peter
pazham/fruit - innocent studious chap
weightaa?? - is it so great
soora kadi - unbearable joke
freeya vidu - leave it free
CUP - arrears in semesters and midsems
soora galeej - yuck
padama?? - another corollary to weightaa
kadalai - flirting
i guess this is all i can recall.any other slang u TN collegeguyz can remember plz do post them in the comments section(non IIT and BITS).i sure know all the iIT and BITS slang coz i hear them everyday. courtesy: maama ponnu and paiyyan.
:: scribbled by Prashanth at 3/17/2005 04:50:00 PM
(5) Comments
|
Link this post
|
|
Monday, March 14, 2005
Nice blog Reads of the day..
I came upon this blog...by a person named naatamai..
nice article abt the disadvantages of being a teetotaller..
something very similar to my state and of coz to the huge brethern of teetotallers in South India. Going by the decreasing number of teetotallers i am afraid whether girls will start looking down upon teetotallers as a vanishing tribe . Just hoping that being a teetotaller doesn't qualify as a disqualification when it comes to bridegroom selection.You never know times are changing...
here's the Link..
WHat-you-dont-drink
Nicknames..aah..i love it.. for chrissake can u ppl call me prashanth..my friends shout out out "NO" in unison.. very rarely have ppl called me by my name.for one simple reason... Prashanth is too long..so the nicks have been haripi in school
pisthu in college . so my schoolies call me as haripi and my collegemates call em as pisthu and i am ref to as pisthu even at office..drat!! now dont ask me why i am called pisthu..i seriously donno..
Interesting nicks have been umashankar as zaandi
sivakaminathan as sivakami..
barath raam as jittam
santosh as sans..that sounds hep naa
Ambarish as AM BA(O)DY..poor guy..we used to call this name right in fronnt of girls and boy he used to be mightily embarassed.
ramesh as thanthanum
Kowshik as COW shit
deepak as dubukku
charan as chachi
Then in college i came across all wierd names and names which have no relevance to the name of the person.
The nicks were
Pisthu,tharuthala,psycho,thala,nathas,sulls,mokkaiyan,nara ku***,loose,marutha,niger mani,kaaka,dubukku,kandy,pazham,mandai,nattaiyan,enthu,soora kadiyan,calci prabhu(this guy never lent his calci to anybody),pointer suresh(coz this guy was considered to be a god at pointers in C)
and the list goes on. another nice article on nicks at
Ramya's Blog
.
gotta go..
:: scribbled by Prashanth at 3/14/2005 10:12:00 AM
(2) Comments
|
Link this post
|
|
Friday, March 11, 2005
Why I Blog??
Basically i started blogging for the very simple reason..lemme be frank..everyone was jumping into the blogging well and i thought if i did not i would be deemed a misfit.But now i realise that after all it isn't that bad a decision at all.

As time progressed i felt that i needed a medium to pour out my opinions on literally everything. Barring comments about my work place this medium has offered me unlimited scope in writing about anything and everything.

advantages being that you are not going to be seen or people who are going to gauge you are definetely 3rd persons.so there is no fear of what others might think.

next point is everyone needs a shoulder to lean to and a lap to sleep and cry out.All of us are in such a fast paced mechanical life that we dont have time nor ppl who will really listen to your woes or problems.this has been a great cribbing platform.you feel relieved that you have poured it out and u have the satisfaction that u have cried out without anybody seeing you.gosh!! thats a great relief.i have had this experience.

Deep down in all of us whenever we achieve anything we want to tell it to the maximum number of ppl.but we get boogged down thinking that others might get jealous or they might think of you as a braggadacio.with the concept of blogging coming into picture you can shout out your achievements at the top of your voice without being heard but which still has the potential of getting the maximum reach.

we need consolations or ideas at some point of time.When we are down we need motivation or ideas on how to get thru with this issue.Blogging has enabled me in getting in touch with a very closely knit blogging community which recognises the individuality in me.they have bneen very integral in motivating me .thank u readers!!

We need to view our opinions on a more broader and generic basis and it is at this point that blogging comes out with full marks.we get to know lot more ppl their personalities and how ppl react in today's world.

It has helped me to improve my written english skills.i wouldn't say that i am good but i feel i have definitely improved over the years and yes blogging has also improved my typing speed.

these are the reasons why i blogged till now...

these could be the reasons why i might blog in teh near future too..

a) Hoping that Asin reads this blog ,gets inspired and proposes to me..

b) Something i can show off to my kids or in case when i am in a dilemmatic state of telling my kids some stories can always revert back to this blog and plagiarise it.

c) i know time is running out fast and we sure cant go back in time but i can defly cherish the memories.this has a very vivid description of my last 12 months of life and the metamorphosis of prashanth from a cribber,loser to a mature professional.
:: scribbled by Prashanth at 3/11/2005 02:29:00 PM
(2) Comments
|
Link this post
|
|
Thursday, March 10, 2005
Thalaivar strikes...Chandramukhi Rocks..
After Baaba Fiasco i have a strong gut feel that superstar is going to strike it big and rich at the box office with his upcoming release -
CM
.With the cassette sales creating new records and waves Superstar has reaffirmed his Numero Uno status in tamilNadu.Downloaded Chandramukhi songs and i have to admit that vidyasagar has done a great job.
The intro song "Devuda Devuda" by SPB is the pick of the lot.The Punjabi beat with thalaivar's usual "karuthu" brings in nostalgic memories of songs from baasha, muthu,annamalai,thalapathi and teh list continues.this song is definitekly going to make waves and when i imagine thalaivar dancing to the tunes of this song the atmosphere in the theater is definitely going to be electric.If it were my college days i would have gone and danced in the theaters,now a false sense of professionalism has creeped into my mind which might prohibit me from swinging and swaying.but still it depends if i am able to get in 3-4 die hard rajni fans for company then definitely my legs are bound to get unfettered to dance to the tunes of thalaivar's intro song.
"Annanoda Paatu" starts as a folk song but rapidly metamorphoses into a dappankuthu .This song is bound to have a deep impact on all front benchers and rajni fans.besides teh "ennadi raakam" tune which is interspersed in the song adds a bit more spice to this already peepy number.
"Kokku para" para starts with a beat and then gets mellifluous.just when you think that it is going to be a melody vidyasagar turns it into a fast paced melody.The word superstar is heard after a long time in thalaivar's song.the last time it was used was in annamalai i guess.The pace of the song is the biggest USP.
Konja Neram a perfect foil to the other existing fast paced songs.A very good melodius song after quite a long time.My second favorite after "Vizhugindra Pozhuthu" song in "Raam".Asha Bhonsle has lent her voice to the song and this song should satisfy the female audience.This song has touches of Maestro Illaya raja in it.No doubt abt influence of IR considering the fact that Vidyasagar is an ardent fan of IR.
"Athithom" well what can i say this reminds me of "maan kuyile poon kiliye" from karakattakaran.I am not satisfied with this song.but mebbe after the video comes out mebbe this song might turn out to be a hit.
"Raa Raa" - a complete telugu song. i dont know why it has full telugu lyrics.Anyways its a full carnatic song.Reminds us of yesteryear classics like SindhuBhairavi and Sankarabharanam(telugu movie).Excellent use of percussions(mridangam).A great song to listen to before you sleep.Proves that Language is no barrier to appreciate great music. This music will also emerge as a trendsetter.
Overall a great album and a must buy.Besides it is thalaivar's film.so how could we miss it.can't wait to get into the theater and see thalaivar's intro song " Thevuda thevuda" .
Vidyasagar U truly rock buddy and in case if u happen to read this blog a Big thank you for producing the most apt music for thalaivar...Flawless!!!
|
Link this post
|
|
Thursday, March 03, 2005
Strategy Specialist
Grandmother was pretending to be lost in prayer, but her prayer-beads
were spinning at top speed. That meant she was either excited or upset.
Mother put the receiver down. "Some American girl in his office, she's
coming to stay with us for a week." She sounded as if she had a deep
foreboding. Father had no such doubt. He knew the worst was to come. He
had been matching horoscopes for a year, but my brother Vivek had found
a million excuses for not being able to visit India, call any of the
chosen Iyer girls, or in any other way advance father's cause. Father
always wore four parallel lines of sacred ash on his forehead. Now there
were eight, so deep were the furrows of worry on his forehead. I sat in
a corner, supposedly lost in a book, but furiously text-messaging my
brother with a vivid description of the scene before me.


A few days later I stood outside the airport with father. He tried not
to look directly at any American woman going past, and held up the card
reading "Barbara". Finally a large woman stepped out, waved wildly and
shouted "Hiiii! Mr. Aayyyezh, how ARE you?" Everyone turned and looked
at us. Father shrank visibly before my eyes. Barbara took three long
steps and covered father in a tight embrace. Father's jiggling out of it
was too funny to watch. I could hear him whispering "Shiva shiva!". She
shouted "you must be Vijaantee?" "Yes, Vyjayanthi" I said with a smile.
I imagined little half-Indian children calling me "Vijaantee aunty!".
Suddenly, my colorless existence in Madurai had perked up. For at least
the next one week, life promised to be quite exciting.


Soon we were eating lunch at home. Barbara had changed into an even
shorter skirt. The low neckline of her blouse was just in line with
father's eyes. He was glaring at mother as if she had conjured up
Barbara just to torture him. Barbara was asking "You only have
vegetarian food? Always??" as if the idea was shocking to her. "You know
what really goes well with Indian food, especially chicken? Indian
beer!" she said with a pleasant smile, seemingly oblivious to the
apoplexy of the gentleman in front of her, or the choking sounds coming
from mother. I had to quickly duck under the table to hide my giggles.


Everyone tried to get the facts without asking the one question on all
our minds: What was the exact nature of the relationship between Vivek
and Barbara? She brought out a laptop computer. "I have some pictures of
Vivek" she said. All of us crowded around her. The first picture was
quite innocuous. Vivek was wearing shorts, and standing alone on the
beach. In the next photo, he had Barbara draped all over him. She was
wearing a skimpy bikini and leaning across, with her hand lovingly
circling his neck. Father got up, and flicked the towel off his
shoulder. It was a gesture we in the family had learned to fear. He
literally ran to the door and went out. Barbara said "It must be hard
for Mr. Aayyezh. He must be missing his son." We didn't have the heart
to tell her that if said son had been within reach, father would have
lovingly wrung his neck.


My parents and grandmother apparently had reached an unspoken agreement.
They would deal with Vivek later. Right now Barbara was a foreigner, a
lone woman, and needed to be treated as an honored guest. It must be
said that Barbara didn't make that one bit easy. Soon mother wore a
perpetual frown. Father looked as though he could use some of that
famous Indian beer.


Vivek had said he would be in a conference in Guatemala all week, and
would be off both phone and email. But Barbara had long lovey-dovey
conversations with two other men, one man named Steve and another named
Keith. The rest of us strained to hear every interesting word. "I miss
you!" she said to both. She also kept talking with us about Vivek, and
about the places they'd visited together. She had pictures to prove it,
too. It was all very confusing.


This was the best play I'd watched in a long time. It was even better
than the day my cousin ran away with a Telugu Christian girl. My aunt
had come howling through the door, though I noticed that she made it to
the plushest sofa before falling in a faint. Father said that if it had
been his child, the door would have been forever shut in his face. Aunt
promptly revived and said "You'll know when it is your child!" How my
aunt would rejoice if she knew of Barbara!


On day five of her visit, the family awoke to the awful sound of
Barbara's retching. The bathroom door was shut, the water was running,
but far louder was the sound of Barbara crying and throwing up at the
same time. Mother and grandmother exchanged ominous glances. Barbara
came out, and her face was red. "I don't know why", she said, "I feel
queasy in the mornings now." If she had seen as many Indian movies as
I'd seen, she'd know why. Mother was standing as if turned to stone. Was
she supposed to react with the compassion reserved for pregnant women?
With the criticism reserved for pregnant unmarried women? With the fear
reserved for pregnant unmarried foreign women who could embroil one's
son in a paternity suit? Mother, who navigated familiar flows of married
life with the skill of a champion oarsman, now seemed completely taken
off her moorings. She seemed to hope that if she didn't react it might
all disappear like a bad dream.


I made a mental note to not leave home at all for the next week.
Whatever my parents would say to Vivek when they finally got a-hold of
him would be too interesting to miss. But they never got a chance. The
day Barbara was to leave, we got a terse email from Vivek. "Sorry, still
stuck in Guatemala. Just wanted to mention, another friend of mine,
Sameera Sheikh, needs a place to stay. She'll fly in from Hyderabad
tomorrow at 10am. Sorry for the trouble."


So there we were, father and I, with a board saying "Sameera". At last a
pretty young woman in salwar-khameez saw the board, gave the smallest of
smiles, and walked quietly towards us. When she did 'Namaste' to father,
I thought I saw his eyes mist up. She took my hand in the friendliest
way and said "Hello, Vyjayanthi, I've heard so much about you." I fell
in love with her. In the car father was unusually friendly. She and
Vivek had been in the same group of friends in Ohio University. She now
worked as a Child Psychologist.


She didn't seem to be too bad at family psychology either. She took out
a shawl for grandmother, a saree for mother and Hyderabadi bangles for
me. "Just some small things. I have to meet a professor at Madurai
university, and it's so nice of you to let me stay" she said. Everyone
cheered up. Even grandmother smiled. At lunch she said "This is so nice.
When I make sambar, it comes out like chole, and my chole tastes just
like sambar". Mother was smiling. "Oh just watch for 2 days, you'll pick
it up." Grandmother had never allowed a muslim to enter the kitchen. But
mother seemed to have taken charge, and decided she would bring in who
ever she felt was worthy. Sameera circumspectly stayed out of the puja
room, but on the third day, I was stunned to see father inviting her in
and telling her which idols had come to him from his father. "God is
one" he said. Sameera nodded sagely.


By the fifth day, I could see the thought forming in the family's
collective brains. If this fellow had to choose his own bride, why
couldn't it be someone like Sameera? On the sixth day, when Vivek called
from the airport saying he had cut short his Gautemala trip and was on
his way home, all had a million things to discuss with him. He arrived
by taxi at a time when Sameera had gone to the University. "So, how was
Barbara's visit?" he asked blithely. "How do you know her?" mother asked
sternly. "She's my secretary" he said. "She works very hard, and she'll
do anything to help." He turned and winked at me. Oh, I got the plot
now! By the time Sameera returned home that evening, it was almost as if
her joining the family was the elders' idea. "Don't worry about
anything", they said, "we'll talk with your parents."


On the wedding day a huge bouquet arrived from Barbara.
"Flight to India - $1500.
Indian kurta - $5.
Emetic to throw up - $1.
The look on your parents' faces - priceless" it said.
:: scribbled by Prashanth at 3/03/2005 11:29:00 AM
(5) Comments
|
Link this post
|
|